"June show High Point Versatility Champions"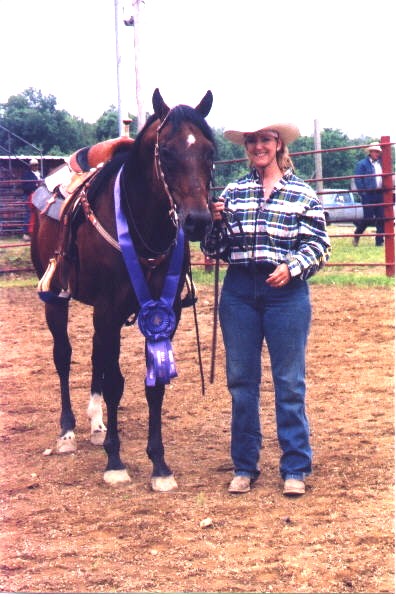 " Feature Quiney Too and Shelley Mallone"
APPFQHRA T-Shirts Are Available!
The affiliate's t-shirts have arrived! They are heather gray with a cutting horse and "APPFQHRA" on the front left pocket area. The back of the shirts say, "Foundation Quarter Horses…Once the Past, Now the Future." Quarter Horses are pictured in various events on the back of the shirts as well. They look great and are going fast! Sizes available from Medium to X-Large, and others at special request. The shirts are of excellent quality and are pre-shrunk. Prices are $10 per shirt for members and $12 per shirt for non-members. Contact Fred McKinney at (814) 489-3588 to purchase yours!
WE have a New E-MAIL Address:
afqhra@yahoo.com